HOSTEL
The hostel provides limited twin-sharing accommodation for students. There are 18 Double bed Rooms A/c and two suited Air-conditioned self-contained, fully furnished rooms, which are available for participants of the course there are also two air-conditioned suites for the visiting faculties. As and when the rooms are free/not occupied the same are also allotted to visiting Govt. officials for official purpose.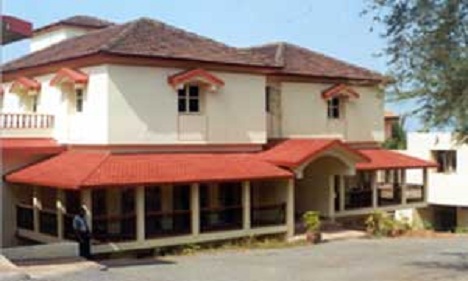 Conduct Rules :
The rules of conduct laid down by the Institute, including those for its hostel and canteen, are strictly enforced. The students are expected to abide by them.
HOSTEL RULES AND REGULATIONS
Check-in and Check-out time is 10 AM.
Guests have to deposit rental charges as per their planned stay, and the said amount will be adjusted in their final bills. Cheques are not accepted.
Accounts should be settled by cash on the day of their presentation.
Telephone calls, whether official or private, made by the guests, will be charged to their bills.
Guests should leave their room keys at the reception counter when going out.
If the room is found continuously locked for 48 hours, without intimation the management has the right to open and vacate the room.
Guests should ensure that all fans and lights are put off, and the water taps are closed, before leaving the room.
Furniture is not transferable from one room to the other, and it should be carefully handled. Guests will be responsible for any damage caused to the furniture or any other objects in the room, a list of which is kept in the room.
Guests will be provided, in each room, for double occupancy, linen consisting of a pair each of towels, bedsheets, bedcovers, bedspreads, and pillow covers. For any item missing, the guests will be liable to pay its book value.
Visitors will not be permitted in the guest room beyond 10.00 p.m., besides which, the management reserves the right of not at all admitting visitors to the guest rooms.
Pet animals will not be permitted on the hostel premises.
Radios and other musical instruments could be used only with prior permission from the management.
Guests should conduct themselves in a manner so as not to disturb the other residents in the hostel.
Cooking and ironing will not be permitted in the rooms.
Meals and tiffins are available in the canteen. The caterer shall be given at least an hour's advance notice for the preparation of special food, within his means. there will be no room service.
Guests are required to observe Government rules in respect of alcoholic drinks, firearms, etc., and hostel regulations stipulated herein and in force from time to time. Guests found not doing so well will be asked to vacate the room without any explanation.
Guests are requested to bring their genuine complaints of any nature whatsoever, to the notice of the management in writing, so that they may be attended to promptly and good service maintained in the hostel.